PDP Moves To Disqualify Peter Obi Tinubu, From Presidential Race Over Change Of Running Mates
The Peoples Democratic Party (PDP) has moved to disqualify Peter Obi of the Labour Party and Asiwaju Bola Ahmed Tinubu of the All Progressives Congress (APC) from the 2023 presidential race.
PDP is asking the court to prohibit Tinubu and Peter Obi from removing their respective stand-ins, Governors Kabiru Masari and Doyin Okupe, from their positions.
The party also asked the court to stop the two candidates from naming Senators Kashim Shettima and Datti Baba-Ahmed as their running mates.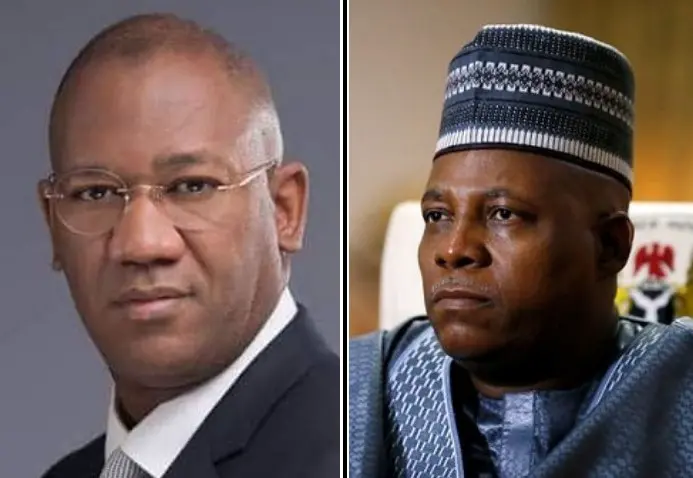 The main opposition also demanded that Tinubu and Obi be disqualified if they do not compete with Okupe and Masari.
The PDP seeks an order banning INEC from replacing Tinubu and Obi as running partners in the initial summons, FHC/ABJ/CS/1016/2022.
In this case, the first through seventh respondents are INEC, APC, Tinubu, Masari, Labour Party, Obi, and Okupe.
Tinubu and Obi, respectively, used Masari and Okupe to submit their running mates before the INEC-mandated deadline following the primaries.
Earlier last week, the two presidential candidates amended their nominations. Obi chose Datti Baba-Ahmed as his running mate, while Tinubu chose former Borno State Governor Kashim Shettima.
And, based on a combined interpretation of Section 142(1) of the constitution, Section 29(1), 31 and 33 of the Electoral Act 2022, and INEC's timetable, the main opposition PDP has now asked the court to determine whether the APC and LP presidential candidates are bound by the submission of Masari and Okupe, respectively, as their running mates.
The PDP also wants the court to rule on whether "the first defendant (the Independent National Electoral Commission, INEC) can validly accept any change or substitution of the fourth (Masari) and seventh (Okupe) defendants as running mates of the third (APC) and sixth (Labour Party) defendants by the combined interpretation of Section 142(1) of the Constitution of the Federal Republic of Nigeria; Sections 29(1), 31, and 33 of the Electoral Act 2022."
The party sought the court to rule that if Tinubu and Obi change the names of their running mates, they will be disqualified.