Popular Nigerian Actor, Baba Ijesha Reportedly Sentenced To 16 Years Imprisonment
Popular Nigerian Actor, Baba Ijesha has been going through some issues regarding the sexual assault of a teen girl. When the news initially broke out, it caught the attention of a lot of Nigerians, and several people shared their opinions on the issue. However, he was later released on bail, and the matter remained under investigation.
However, fresh reports from Punch Newspaper has shown that the comic actor has now been jailed for 16 years. It was reported that Justice Oluwatoyin Taiwo of the Domestic Violence and Sexual Assault Court sentenced the actor to 16 years Imprisonment.
Baba Ijesha is reportedly facing a six counts of child defilement. However the actor denied all the allegations. It was further revealed that the CCTV footage that showed the interaction of Baba Ijesha and the monkey was the played in court. The Justice in charge of the case stated that she found Baba Ijesh guilty of 2 out of the six counts against him.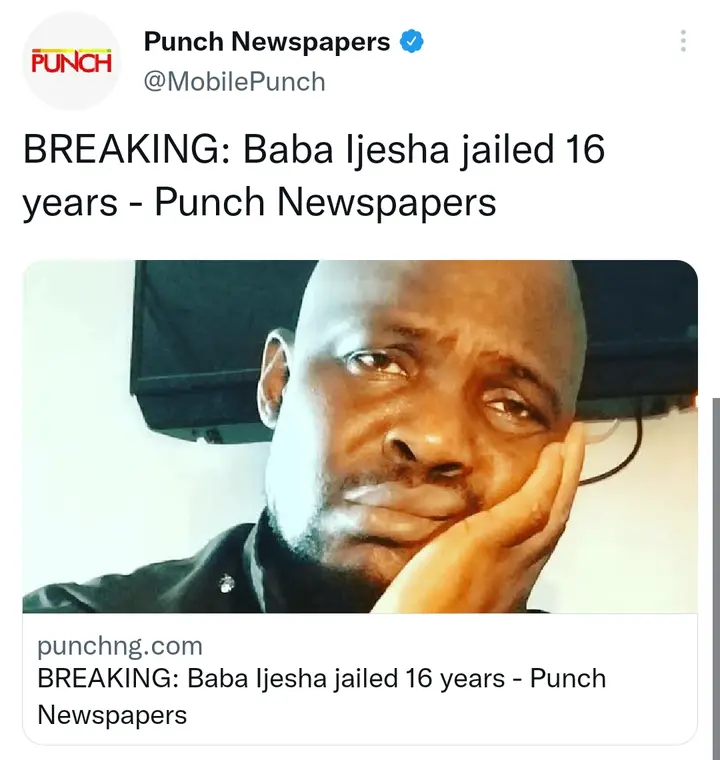 We would recall that this issue had a heavy toll on the actors career and a lot sir prominent people tried to step in to lend a helping hand to the actor.