The Delta State People Have Decided To Not Vote For APC & PDP In 2023 Because They Disappointed Us-Edwin Clark
Edwin Clark, one of the Elders of Delta state told Channels Television that the Delta people have decided never to vote for APC and PDP. He said this during a meeting he had with some of the Delta state people in his residence in Abuja. He said that these two political parties have disappointed them in several ways.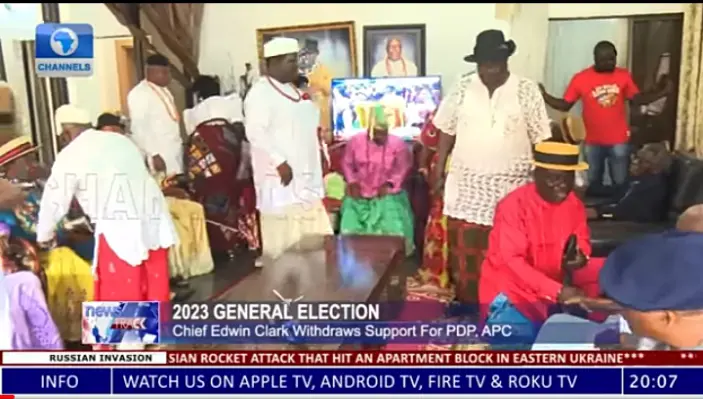 He said that APC decided to pick a Muslim-Muslim ticket despite the warning they gave them never to consider picking a Muslim-Muslim ticket. And PDP on the other hand promises to zone the presidency to the south, but they later changed their mind about it.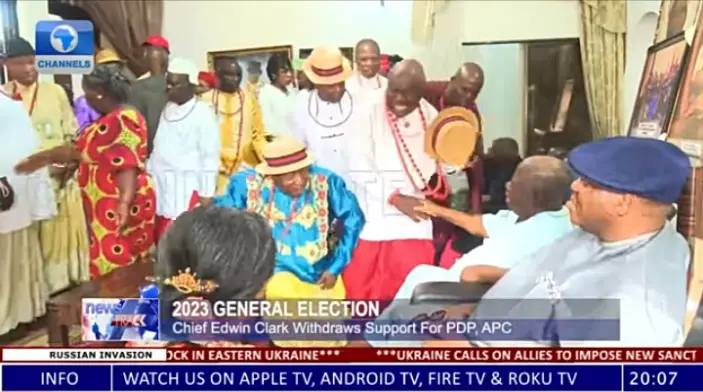 So these two strong political parties have disappointed them in several ways that made them decide never to vote any of 'em into power in 2023. Edwin Clark didn't mention the party they are gonna vote for in 2023.
But he made it clear that they are neither voting for PDP nor are they gonna vote for APC in the upcoming 2023 presidential election. So at this point, APC and PDP don't have hope of winning votes from Delta state.