Those Who Think That NNPP Is Restricted To Kano State Are In For A Shocker- Rabiu Kwankwaso
The presidential candidate for the 2023 general elections under the New Nigeria People's Party (NNPP) umbrella, Rabiu Musa Kwakwanso has stated that those who thinks that NNPP is restricted to only Kano State or his village in Kano State are living for a shocker.
During an interview with Arise TV, the presidential candidate showed his optimism towards emerging successful in the general elections. The former Governor of Kano State said that his party has gone beyond the borders of this country, according to him, NNPP is all over the world, including Europe and even down to Arise TV.
He added that those who thinks NNPP will not do well beyond Kano State, the North West or northern states are living for a shocker. This was his response when the interviewer asked him if his campaign was a national one or just confined within Kano State.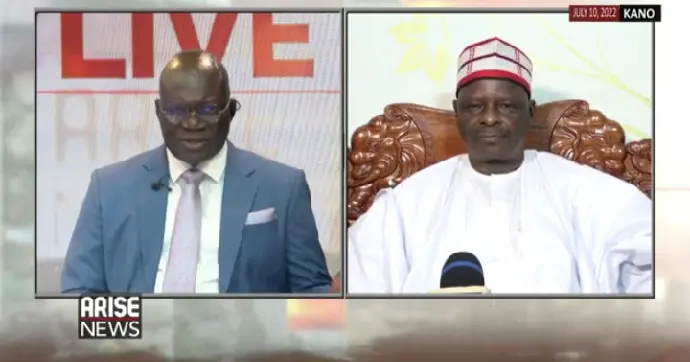 Kwakwanso threw more light to his response as he said that the votes that would be gotten in Kano State is just like the votes that can be gotten in any zone or state in the country.
Watch the VIDEO https://youtu.be/KTZQHSIRXnY