We are in deep trouble – Senator Shehu Sani says after Bandits demands N4.3bn ransom
The former Senator of Kaduna Central, Senator Shehu Sani has taken to his official Twitter handle to bemoan the outrageous ransom demanded by the terrorists that attacked the Abuja-Kaduna railway on March 28, 2022.
Recall that during that attack, about eight passengers died at the scene while scores of others were been kidnapped. To negotiate their release with the Federal Government, the terrorists had demanded that the government release 12 of their commanders in prison.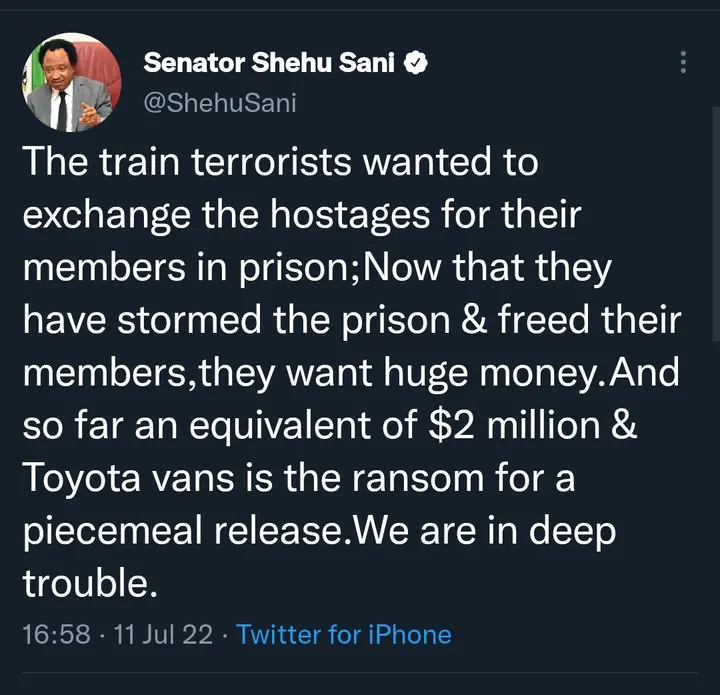 However, some abductees who have gained their freedom revealed that the Bandits are asking for N100m from each family, adding that they are no longer negotiating with the Federal Government but with the families of each abductee. One of them said that families are now speaking to them directly to negotiate the price, stating that it is the money that is delaying the release of others.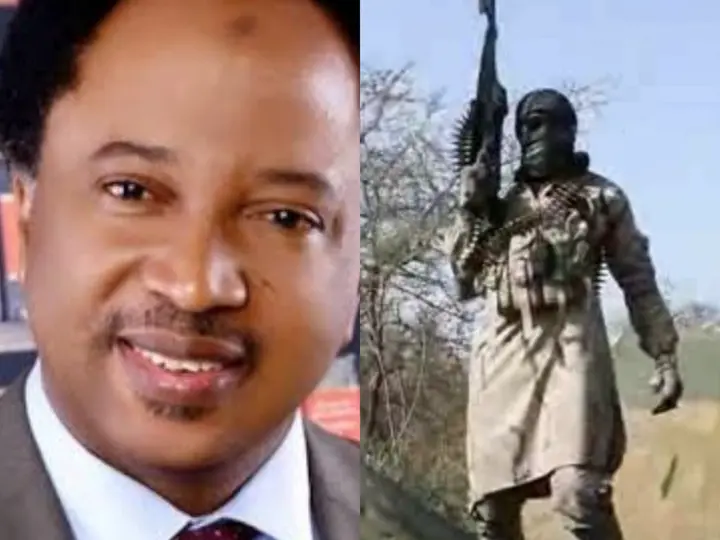 Reacting to this, former Senator Shehu Sani said, "The train terrorists wanted to exchange the hostages for their members in prison. Now that they have stormed the prison & freed their members, they want huge money. And so far an equivalent of $2 million & Toyota vans is the ransom for a piecemeal release. We are in deep trouble." See some of the reactions below;